Date Published
October 17, 2022
While the watchmaking industry mainly centers around Swiss manufacturers, there are also others with impressive watchmaking qualities. In fact, manufacturers from other countries like Japan, France, and Germany, also produce outstanding watches. Since we have covered the others in a previous article, let us delve right into German vs. Swiss watches.
The focus of this article is not on which is better but rather on showing the distinctive persona of each country. Both Swiss and German watchmakers possess unique craftsmanship that makes them loved for their innovation.
While Switzerland is well-known for making high-quality timepieces, Germany is a master in engineering paying great attention to details. The differences also reflect the choice of materials used in making a timepiece.
A Brief History of German vs. Swiss Watches
The story starts in the early 17th century when a group of Huguenot refugees settled in Geneva. This is an important milestone in the history of watchmaking. Until today, the city remains the center of Haute horology.
Germany's watchmaking industry started even earlier than the Swiss. The first pocket watch was made in the early 16th century by German inventor, Peter Henlein. It was only when Ferdinand Adolph Lange built his A. Lange & Söhne in 1845 that German watches gained popularity.
Ever since then, Germany's watches have received high appreciation from the community. However, World War II changed everything, and many watch brands suffered from the destruction. During the communist era in East Germany, many watch companies were nationalized into one entity called the Glashütter Uhrenbetriebe (GUB).
The condition changed, once again, in 1990 during the fall of the Berlin Wall. The incident brought a resurgence to many watchmaking companies through the establishment of private independent watchmakers.
These days, we can see a number of crossovers between German and Swiss watches. In fact, the original German watch brand, Glashütte Original is owned by the Swatch Group. On the other hand, Porsche Design Group owns Swiss-made Porsche Design Timepieces.
That basically shows how the boundaries somehow become less visible. Many German watch brands use the ETA movement while many Swiss brands also use German-made components.
Read also: Is this the best of French watchmaking?
The Differences between German and Swiss Watches
In highlighting German vs. Swiss watches, there are some points of difference between the two. Let's take a closer look at how Swiss and German watches attract their enthusiasts.
German Watches
German watches are known for the gamut of inexpensive luxury timepieces. However, regardless of the price, most German watches have similar traits in their design or aesthetic. This special trait makes every German watch easily distinguishable from others.
In addition to that, German watches are famous for their precision and accuracy. Instead of placing attention on design, German watches place more attention on the details of utility and engineering. That makes their watches very robust, albeit with a straightforward design.
Technical superiority and quality are more crucial than design to German watchmakers. It doesn't mean that design isn't important but they put performance and durability first.
The difference between German vs. Swiss watches can also be spotted in the use of materials. German watchmakers prefer to use German silver (nickel, zinc, and copper alloy) to make their watch movements. Silver is considered softer compared to rhodium-plated brass.
Read also: The Top List of Durable Watches for The Utmost Reliability
Swiss Watches
Swiss watches are known for their quality and iconic designs. Along with its outstanding heritage, they have produced many impressive and avant-garde timepieces.
Throughout their journey, they came up with many new inventions, from the simple three-handers to grand features and watch complications. As such, they set the standards in watchmaking. For these reasons, we find it hard to resist the beauty of Swiss watches.
In addition to aesthetic beauty, Swiss watchmakers insist on using premium materials. That makes many of their watches last for generations. For example, they use Sapphire crystals and 316L surgical steels for resistance against scratches and corrosion.
Reputable German Watch Brands
Among many, there are some notable German watch brands that you should know. They make their own movements and have a collection of impressive timepieces within various price ranges.
Glashütte Original
As the name implies about originality, Glashütte Original embodies the highest level of German watchmaking. The company started its journey in 1845 and carries authentic vintage craftsmanship in its current edition. As such, we can see that many of their watches are a combination of traditional watchmaking and the latest technological process.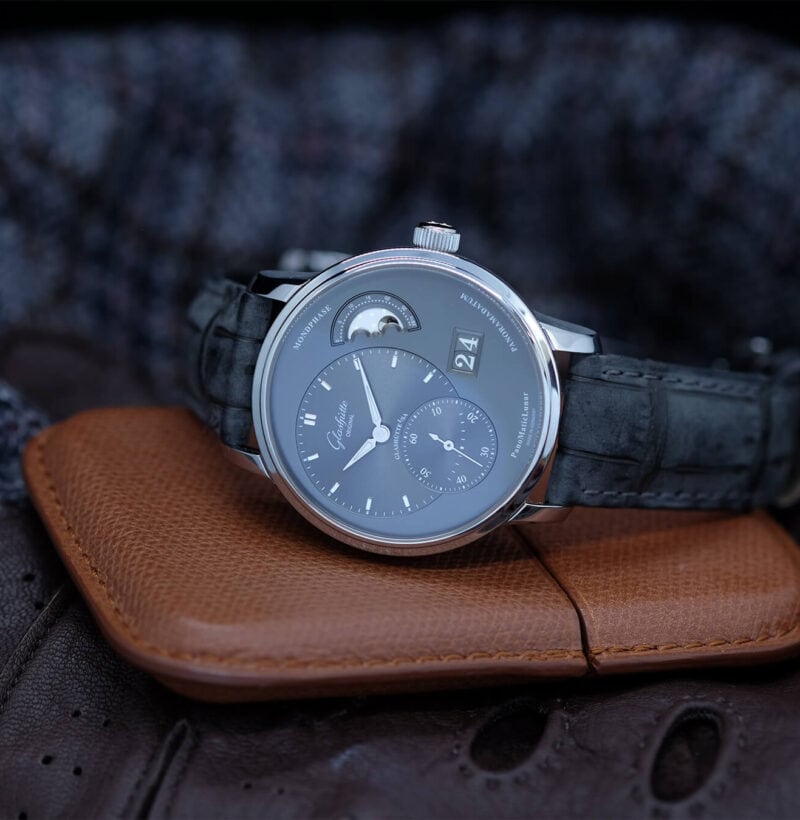 One of the renowned collections is the Vintage Sixties Automatic that presents in a glacier-green dial. The watch truly brings a sense of fun and vintage – The green textured and shiny dial adapts to light by changing from deep forest green to a bright mint color. We can't keep our eyes off it.
Price $9650
A. Lange & Söhne
A. Lange & Söhne is a legend in Germany's watchmaking industry that sets the standard of watches in the country. As one of the highly honored predecessors, this brand has produced a list of impressive watches with stylish appearances. Many of their watch models feature a compact and distinctive design.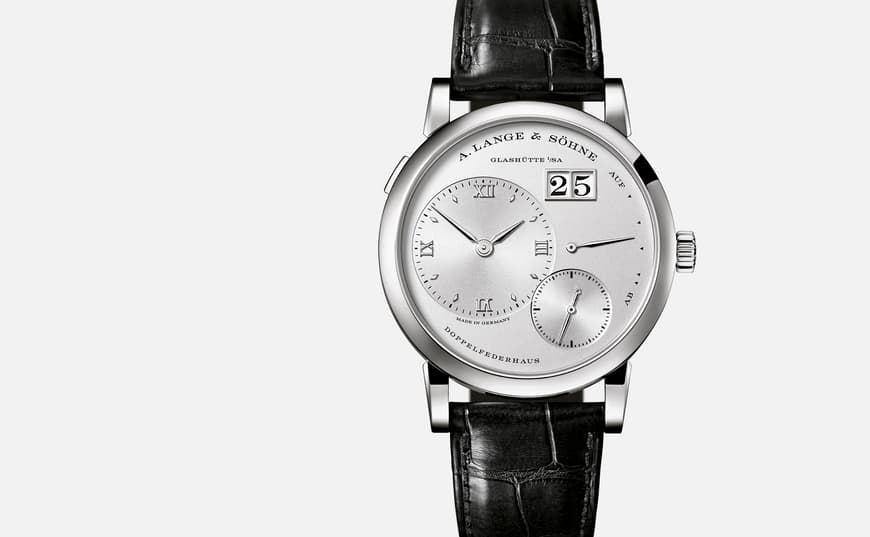 A. Lange & Söhne Lange 1 is a good representative of the brand that showcases its greatness through its simple and elegant timepiece. Featuring a white dial, it has a unique layout. Instead of taking the common approach of telling the time, it uses sub-dials that display the hour and minutes. You can also spot the date window on the top-right side of the layout.
Price: $56,300
NOMOS
Just next in line to the two legendary German watchmakers, Nomos is a reputable brand with modern and minimalist designs. Aside from the appearance, the brand also makes some upgrades on the movement. They advance their in-house Swing System escapement and slim neomatik caliber for better performance.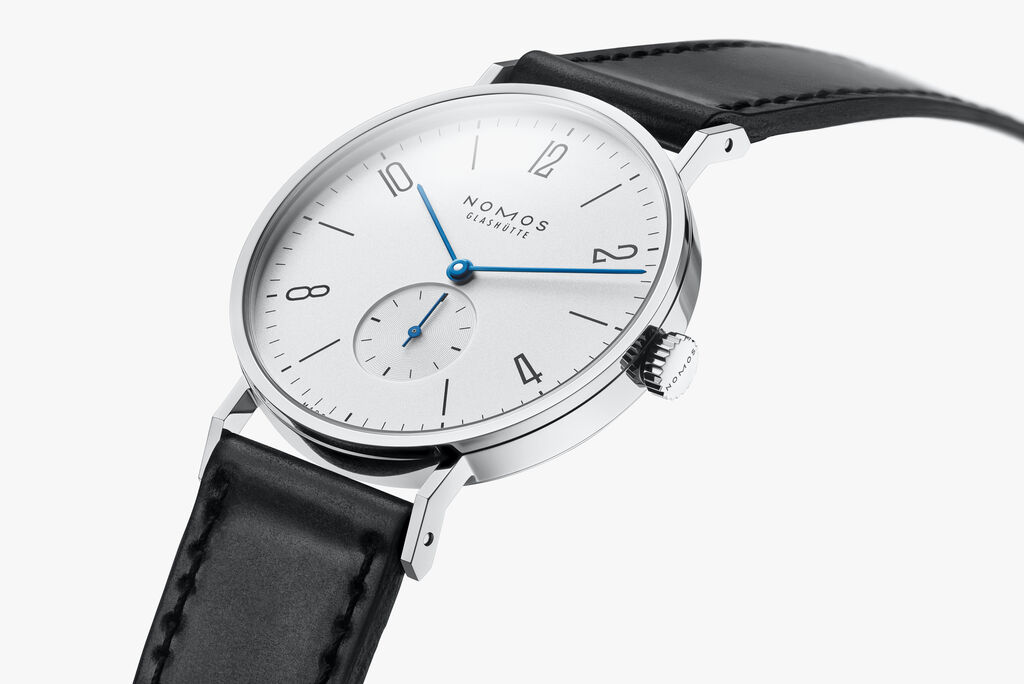 Let's take a look at the Nomos Metro Neomatik Champagne with its simple yet enchanting detail. In fact, it's been Nomos's signature to present a timepiece with a clean yet quirky dial. As you can see from the dial, the mark hours are represented in their minutes, resulting in a unique way of presenting the dial. At the heart of the watch is the neomatik DUW3001 movement.
Price $5690
Final Thought
In this last section, you might wonder which one is the best German vs. Swiss watch. Well, let's go to the fundamental guide to choosing a watch which is mainly based on your preferences. The same also applies to choosing between German vs. Swiss watches.
Both watchmaking industries deserve the same appreciation for their passionate craftsmanship in horology. Each of them has its own characteristics to make their watches superior in their own ways. It's not about who makes a better watch but about what you are looking for in a watch.
Having said that, we do have a little suggestion. If you want to have timepieces with whimsical designs and aesthetics, Swiss watches would be an ideal option. Meanwhile, if e technical innovations and technological prowess are more important to you, German watches will satisfy you.
You might also like: 3 Best Italian Watch Brands That You Should Know