Date Published
October 22, 2022
The term jumping seconds watches for a mechanical timepiece might make you tilt your head and wonder. If it jumps, doesn't it mean it is a ticking movement? Wouldn't that be a quartz watch rather than a mechanical timepiece? Well, as you can guess, the world of horology is full of wonder in its technical craftsmanship; jumping seconds is just one of the iconic complications.
As the name mentions, jumping seconds watches are timepieces with a jumping second hand. Yes! It looks like a quartz watch that ticks once a second. So, why does it happen, and what is the function of the jumping seconds hand? Let's take a closer look at this and find out which are the best jumping seconds watches in the market.
What is Jumping Seconds Watch Complication?
Jumping seconds watch complication, also known as deadbeat seconds, is one of the iconic features of a timepiece. As you can guess from its name, the second hand will tick instead of sweep, as in other common mechanical timepieces. It works like quartz where the second-hand jumps once a second.
We all know that mechanical timepieces tick but are faster for about five to ten times in a second. Therefore, it looks like the hand is sweeping. The process itself is due to the several vibrations in a balance wheel only in a second.
As for jumping seconds watches, they require intricate craftsmanship to make one. It needs a mechanically complex escapement for the jump movement to be possible. If it looks like a quartz watch, then why not directly buy quartz instead of having a ticking mechanical timepiece? This is why you want to continue to the next section.
Read also: The Alluring Charm of Watches with Sweeping Second Hand
Why Do We Have Jumping Seconds Watch Complication?
The invention of jumping seconds watches goes back to 1675. The complication was made by Richard Towneley and it was designed for regulator clocks at the Greenwich Observatory. However, the popularity of jumping seconds complication started when British clockmaker George Graham used it in his regulator clocks around 1715.
Ever since then, the emergence of jumping seconds became more common in pocket watches. Soon, it became the standard feature found in pendulum watches. It was then miniaturized by modern watch brands, such as Rolex and Omega in the mid-20th century. So, why do we have this jumping seconds watch complication?
Truth be told, there isn't any specific function or reason why you should at least have one of these timepieces. In fact, jumping seconds watches acquire a more complex technique than a standard mechanical timepiece. In addition, it is considered a rare feature; for some people, it's fun to hunt for something exclusive.
A jumping seconds complication is different from other iconic watch complications, such as the tourbillon. It is truly an art of complications that only a select group of people will appreciate and find interesting enough to buy one.
The Iconic Jumping Seconds Watches
Whether you are just curious about jumping seconds complications or intrigued to buy one, here is a compilation of some of the iconic ones. Take a look at the list below.
A. Lange & Söhne Richard Lange Jumping Seconds
The first jumping seconds watch on the list is the A. Lange & Söhne Richard Lange Jumping Seconds. A bold-looking timepiece from Germany, the watch exudes a classic luxury – big thanks to the reputable name of the brand for its high-quality craftsmanship.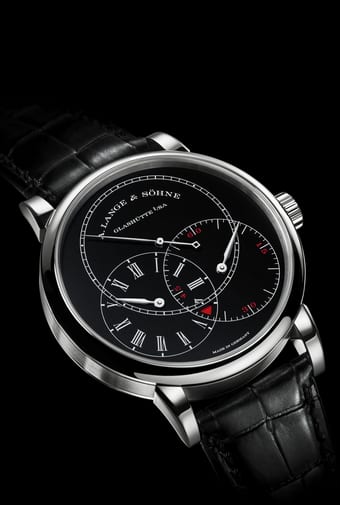 Moving on to the dial, it features three overlapping sub-dials to display the hour, minute, and seconds. As you can observe through the dial, the top sub-dial displays seconds through which you can enjoy its jumping movement. Being the largest sub-dial among the others, the wearer can have excellent legibility for time reading even at a glance.
Read also: German vs. Swiss Watches: Which One is the Best for You?
Jaeger-LeCoultre Geophysic True Second
Presented as one of the impressive watches with jumping seconds, the Jaeger-LeCoultre Geophysic True Second offers a clean and neat look. Not only is the deadbeat seconds a rare complication but it was also produced in limited numbers – resulting in a more exclusive timepiece for collection. 
The watch is actually a homage to the original Geophysic 1958 and the jumping seconds watch is the complication that sets the current one apart from the vintage. In other words, the watch is equipped with a completely different movement. Talking about the design, it's definitely hard to resist looking at this simple and elegant wristwatch.
Habring² Erwin
Coming from a small independent watch brand in Austria, the one made by Habring² is on the list of the best jumping seconds watches. In fact, the founder, Richard Habring was a professional watchmaker with a long career in renowned firms, such as IWC. Inside this special watch lies a reliable in-house movement and Habring²'s first in-house caliber, the A11B caliber.
The Erwin is priced at $4,900, making it an affordable start to own a jumping seconds watch. Moving on to the dial, it features a vintage design with simple styling. As you can see, it only displays 3, 6, 9, and 12 for the hour markers. It's a good choice for a first-time buyer of jumping seconds watches.
Read also: Top 5 Microbrand Watches for An Exclusive Collection
F.P. Journe Tourbillon Souverain Seconds
Among the classic jumping seconds watches, you might also want to consider F.P. Journe Tourbillon Souverain Seconds. Manufactured by an independent company, the watch does speak for its uniqueness that captivates anyone at a first glance. In addition to its jumping seconds complication, the watch also features a tourbillon, as showcased on one of the three sub-dials.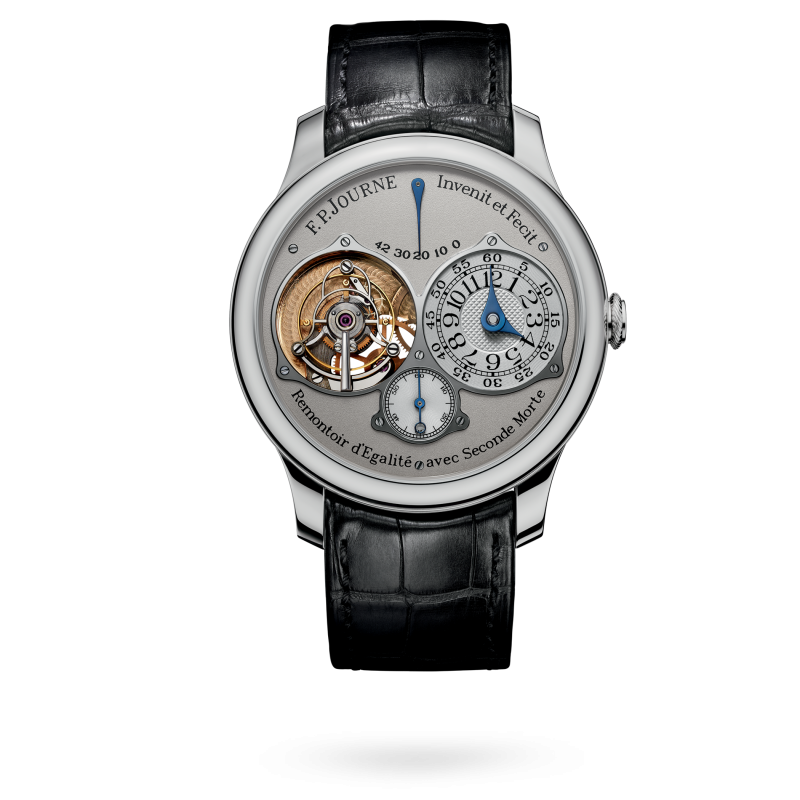 Looking at the dial, it has quite a crowded layout where you can see three sub-dials displaying hour-minutes, jumping seconds, a tourbillon, and a power reserve indicator at the top of the dial. Regardless, you get a nice view presented on the dial to appreciate the craftsmanship inside.
Patek Philippe Ref. 5275P
Patek Philippe's jumping seconds watch is an exceptional piece designed specifically to commemorate the brand's anniversary. It is housed in a platinum case and features embossed floral patterns on its 18k solid gold dial.
The watch also brings the concept of jumping movement to another level. Not only does it have jumping seconds but it also has a digital jumping hour, jumping minutes, and chimes. The engine that makes all of the features possible are the new caliber 32-650 HGS PS movement.
Final Thought
Sometimes, it's a unique and iconic moment when we can enjoy a ticking sound from mechanical engineering. Although it's not an avant-garde complication, it's an exceptional feature that makes its own persona. Well, it might not sweep as in normal wristwatches but jumping seconds watches are underrated inventions to add a statement to your collection.
You might also like: Norqain Watch Movement with Kenissi: Elevated to the Fullest