Date Published
October 21, 2022
The best part about having many types of watches is that you can match every occasion accordingly. I often do this for the change of seasons. Not only that we have to adjust our clothes or outfit based on the current season but also our watches. Coming in this fall season, I would love to discuss men's watches for autumn and what to look for as the best match for your appearance to keep in style.
Wearing timepieces is more about personality and I love having the shades of autumn in my wristwatch. Every season does have its own characteristics, such as summer with its bright and sunny colors and winter with intense and icy colors. I know that watches are basically all-season items but having the ones that are specifically designed makes them more remarkable.
In this article, I'm going to share some details that I consider watches for the fall season. There are one and two tips to look into to get the best resemblance of autumn in your watches. Let's go take a look!
What to Look For in Men's Watches for Autumn
As a disclaimer, there aren't truly any specific characteristics of men's watches for autumn. In fact, it's a matter of style preferences that would elevate the whole appearance. However, it's definitely worth the time to find the best-suited one with the current season. It's fun though!
Can you imagine wearing a matching timepiece on your wrist with your earthy turtleneck sweaters, shearling jackets, and corduroy pants? Well, just see how the timepiece on your hand would add another statement to your style. Pair with an earth brown timepiece or white dial with large markers, it somehow completes the look.
During this cozy season, you might prefer a timepiece with earthy colors and simple looks as men's watches for autumn. As for the material you might prefer something that is comfortable for whole-day wearing. After all, the timepiece is there not only to tell the time but also to give a little something extra to your outfit.
Read also: 7 of the Best and Mesmerizing Mechanical Watches for Men
Sleek Men's Watches for Autumn for a Splendid Collection
Simple, fresh, sleek, and elegant are mostly some characteristics that many people prefer for men's watches for autumn. But, that doesn't mean you can't have a timepiece with a bold or rugged appearance.
So, whether you have something particular to find men's watches for autumn or just want to look for one that is catchy, I've compiled some that might interest you.
Grand Seiko Elegance Spring Drive GMT Autumn Kanro
As the name implies, you definitely can expect something specific to this one as men's watches for autumn. The Grand Seiko Elegance Spring Drive GMT Autumn Kanro is specifically designed as an autumn edition. The design is inspired by the night skies of Kanro city. For exact, it refers to the fifth Sekki of autumn when people can enjoy the sun sets earlier and a chilly breeze in the morning air.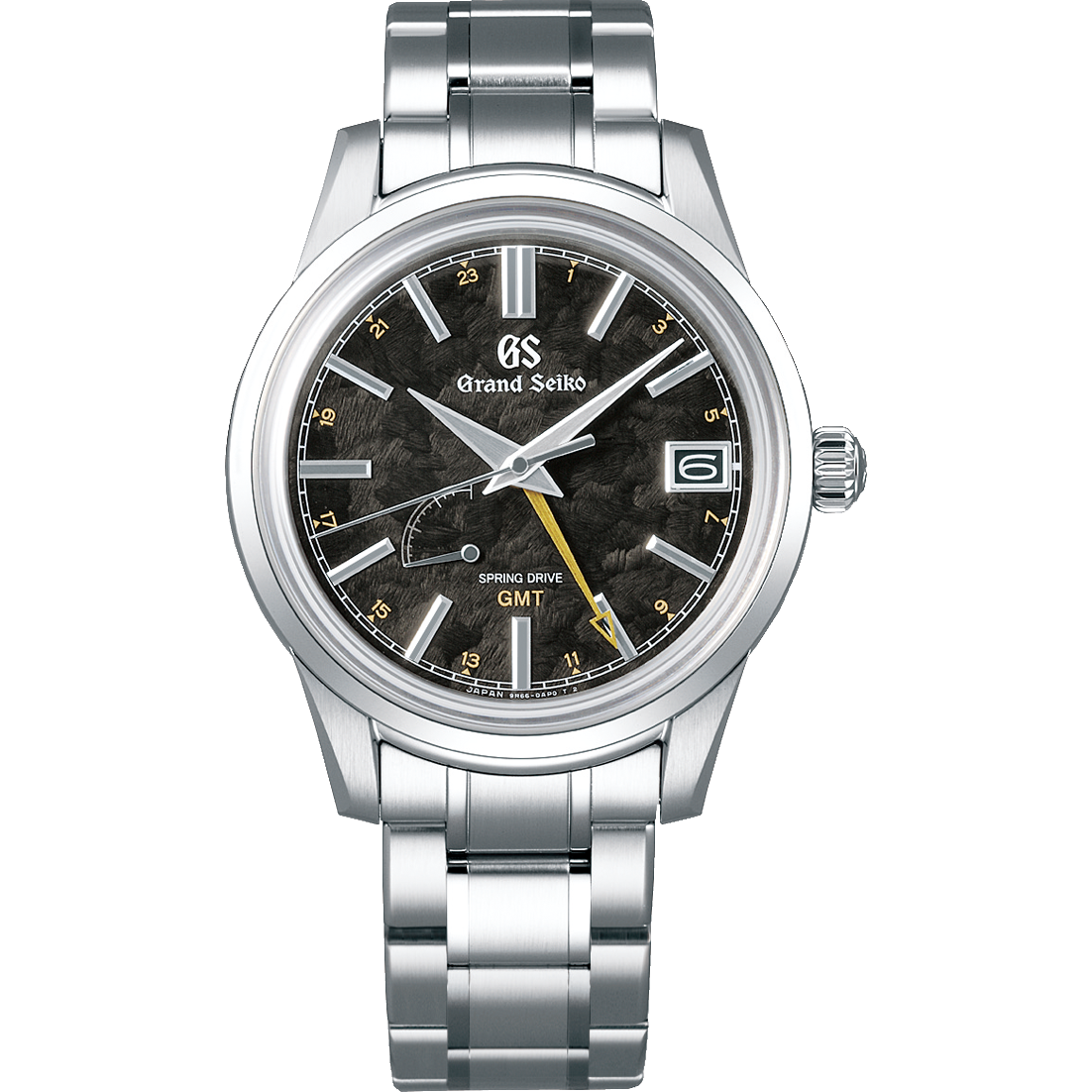 In fact, Grand Seiko provides many editions according to the season and, thus, it has varieties to choose from. As for the autumn edition, the watch features an autumnal dial with its brown color. Powered by Grand Seiko's signature and reliable movement which is the Spring Drive, the Kanro edition will be an ideal pair for your autumn collection.
Damasko DC57 Black
A nice looking and simple timepiece to accompany your cozy autumn. The charm of Damasko DC57 Black is quite hard for me to describe. The watch basically features a simple dial design yet enchanting that makes you look at the dial again and again. It has black large hour makers and makes a good contrast with the white dial. On this surface, you can also spot sub-dials and a day-date window.
Once you wear it under dark conditions, you will be amazed at how this watch glows uniquely. The dial is entirely coated with the luminous compound Luminova™ C1. As for the performance, be amazed by its high precision. It is powered by the Valjoux 7750 to give the finest precision within 48 hours of power reserve.
Hamilton Khaki Field Mechanical Handwinding Earth Brown 38 – Nato
The next men's watch for autumn might be an ideal fit for your earth-tone outfit. The Hamilton Khaki Field Mechanical Handwinding Earth Brown appears in an almost brown color except for its green nato strap. Looking at the appearance, this watch is a combination of a vintage piece with modern technology.
The Earth-colored PVD case coating resembles the old edition while being equipped with an advanced engine. The watch is driven by the Caliber H-50 with 80 hours of power reserve. The longer power reserve is possible thanks to the slowed frequency of the balance wheel and lengthened mainspring.
Oris Aquis Date Black Sunburst – Bracelet – 39.5mm
Having a black timepiece will also be a good option for men's watches for autumn. You might want to consider Oris Aquis Date Black Sunburst. Black is a color of universal that never goes wrong with almost any kind of style. Not only that it serves as a nice-looking fashion statement but also a tool watch with potentially life-saving technical specifications.
The Aquis Date Black Sunburst features vital equipment of dive watches, such as 300m of water resistance, a polished black ceramic insert on the bezel, luminous Super- LumiNova® on the watch hands and hour markers, and a screw-down crown with Oris signed. At the heart of it is the Automatic movement Oris Cal. 733 for reliable performance.
Read also: 7 Best Oris Watches for Women to Elevate Your Elegance
Vincero Chrono S Watch
Looking for men's watches for autumn with a striking style statement? It's alright I've got you covered with the Vincero Chrono S Watch. It might not simple as other watches as it features three sub-dials as a chronograph. Yet, you still can sense that the dial is uncluttered and give you a crisp view.
It is perhaps due to the use of rose gold lines as the hour markers instead of numbers. That somehow elevates the overall watch appearance – and still looks simple yet elegant to me. The rose gold on the hands and markers also make a good contrast against the black dial background.
Final Thought
In the end, we can see how we can almost find a match of timepieces for any style or occasion. The same goes for men's watches for autumn that are mostly seen with simple, elegant, Earth-tone colors, and clean dial designs. After all, it goes back to a matter of preferences in choosing which timepiece is best.
You might also like: The Best 5 Summer Watches for Women to Brighten Up Your Day